Firstly, the 2020 General election is imminent. The Electoral Commission(EC responsible for the coordination of the election has taken a stance. Chairperson of the Electoral Commission of Ghana is Mrs. Jean Mensa. She has made a firm decision to compile a new register for the upcoming elections.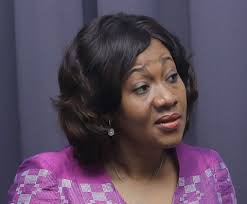 Moreover, it is barely six months to the election day. The decisions made by the commission has sparked a lot of controversies from various angles. The biggest opposition party, the NDC, have also opposed the decision from the EC boss and have made several complains. The National Democratic Congress executives have contacted the national house of chiefs and other stakeholders to come on board to stop the EC's decision.
The following are reasons why the NDC are opposing the decisions of EC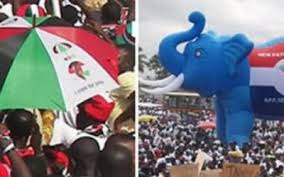 1. The NDC have issues concerning the credibility of the Electoral Commission
From the NDC, EC Chairperson Mrs. Jean Mensa is an affiliate to the New Patriotic Party. The NDC in their years in government, appointed Madam Charlotte Osei to the office of the Electoral Commission. As the NPP returned to power, they sacked her and appointed Mrs. Jean Mensa.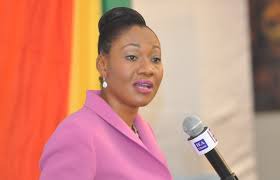 Lastly,other claims of the National Democratic Congress is that Mrs. Jean Mensa related to the first lady of Ghana, Mrs. Rebecca Akuffo Addo.
2. The Current register is favorable for every party.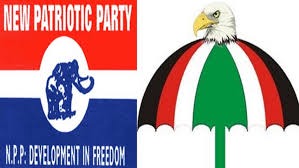 Firstly, Ghana's election since tbe year 2000 has rotated between the NDC and NPP parties. In 2008, the National Democratic Congress led by the late John Evans Atta Mills won the election. After eight years, the same voters register brought NPP into power.
There is an alternating sequence of government with time and hence there is no need to change the voter's register.
3. It is a financial loss to the country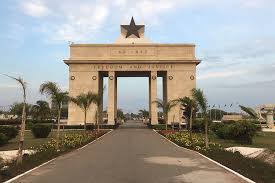 The compilation of a new voter's register comes with a cost of millions of cedis. Also, hhe Electoral Commission have presented to the nation, the cost involved in the compilation of a new voter register. It will cost over 100 million dollars.Moreover, This National Democratic Congress claim that the government in power is trying to steal the nation money through the compilation of the register.
This sums of money could be used for developmental projects
4. The criteria for registration from EC
Decisions from the Electoral Commission states that the required identification cards for the registration is the Passport and the Ghana Card.
Firstly, it is known that the Ghana Card registration did not take effects in some parts of the nation due to the rise of the Covid 19. Also, the National Democratic Congress are complaining because if some identification forms such as the previous voter's register and the birth certificate are left out, majority of Ghanaian aged above 18 would be denied their right to vote.
In conclusion, in your own decision, what do you think the Electoral Commission should do to prevent chaos in the country.