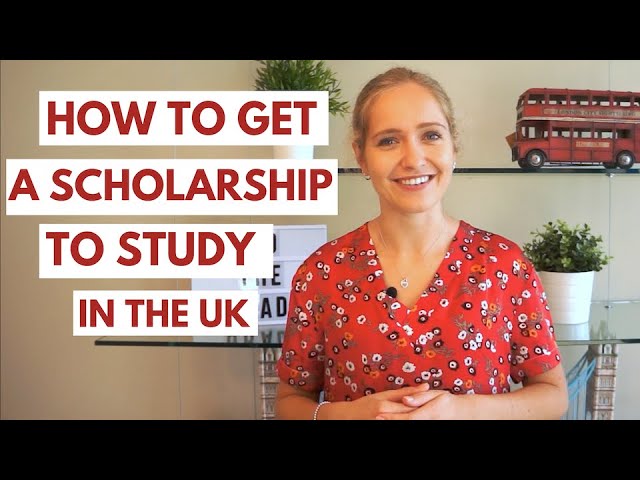 How To Get Scholarship To Study In the UK: Several scholarships are available in the UK, one of the most popular study locations for international students, providing financial aid to international students intending to pursue a degree there.
Additionally, it's fair to note that the competition for scholarships is rather fierce, given that the number of international students in the UK has risen over the previous ten years.
This means you must demonstrate your exceptionality to be awarded a scholarship.
As a result, we have provided eight steps in this post to assist you in making a successful application for a scholarship.
Here are the crucial actions to have in mind when applying for a scholarship:
1. Start As Early As Possible
It's crucial to begin as early as possible, ideally two years prior, if you want to seek certification in the UK while abroad.
This implies that when the time comes to apply, you should familiarize yourself with your possibilities, determine the standards, and ensure you meet them.
Scholarships are typically given to students who have excelled in their previous coursework and have participated in volunteer work or other extracurricular activities.
Your interest in a particular scholarship will determine the answer.
In any event, it's crucial to be aware of these conditions in advance so you have time to fulfil them and improve your chances of winning the scholarship.
2. Consider Your Options
You must conduct a thorough study to obtain a scholarship that meets your needs and is appropriate for you as a unique individual because many scholarships are available in the UK.
For instance, to be eligible for the Chevening Scholarship in the UK, you must have at least two years of professional experience and be a citizen of a Chevening-qualified region or nation.
Your prospects of receiving this scholarship are slim if you do not have two years of work experience at the time of application since you do not meet one of the primary requirements.
You might qualify for a scholarship if you're a foster child, have a disability, are a single parent, or have another qualifying circumstance.
Therefore, researching alternatives and identifying a scholarship appropriate for your situation will give you a competitive edge during the selection process.
3.

Review T

he E

ligibility R

equirements
Always review the eligibility requirements.
You should avoid wasting your time by applying for a scholarship for which you are ineligible.
Some scholarships are only offered to undergraduate and postgraduate students, while others are only available to nationals of particular nations or institutions of higher learning.
This is why the preceding steps—along with this one—are so crucial since they guarantee that you locate the scholarship that is ideal for you, and if you don't, they give you enough time to look for another.
4.

Verify T

he S

ubmission D

eadline
As was already mentioned, scholarships draw a lot of applicants; therefore, you must submit your application by the deadline. It would be best if you made a note of the deadlines for each scholarship you are considering applying for, and you should even set up a reminder system to ensure you don't forget.
Give yourself ample time to finish each application properly if you plan to submit many applications. Depending on the scholarship you're applying for, you should submit the relevant documentation in the prescribed way (online or by mail).
5. Verify T

he P

rerequisites
The conditions for various scholarships vary, so carefully review them to ensure you don't forget any of them.
You might be required to submit extra paperwork, such as financial records and a cover letter, or you might even be required to attend an interview, depending on the scholarship giver.
If they request certified copies of the documents, you must always deliver them. You must always present the documents in the format that is necessary.
Furthermore, keep trying if you realize your concerns regarding the application procedure.
Ask someone who has been through the procedure before for clarification, or get in touch with the scholarship sponsors and ask them to do so.
6.

Offer R

eference L

etters
For some scholarships, applicants must submit letters of recommendation with their application.
This step in the process should not be undervalued because it could end up being quite helpful.
The person you choose to write your letter of reference should carefully highlight and accentuate all the skills that are thought important for you to be given the scholarship, so you should be careful who you choose.
Give them information on the abilities you want to be highlighted, as well as the deadline and the deadline.
7. Triple-Check The Application
Check your application three times to be safe.
It's always better to be safe than sorry, so double-check that you're sending all the required paperwork and that there are no grammatical or spelling errors or incorrect details in your submission.
Make sure your application is thoroughly reviewed before submitting it, or get somebody you can trust to do it for you if you don't want to appear unprofessional in front of the selection committee.
8. Submit Your Application
Then send in your application!
Be aware that it could take some time before you receive a response, so be ready to wait.
Find the ideal scholarship for yourself right away!
Good fortune!
Source: Infoghmedia