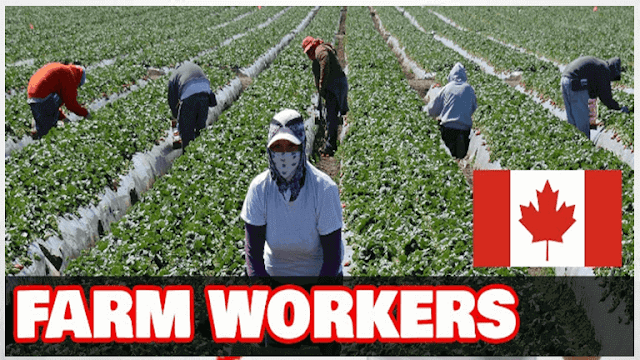 Farm Laborers Needed in Canada: Farm laborers are the persons who work for the owner of the land in the fields and produce crops. They work on the basis of daily or monthly wages which are distributed by the owner of the land to earn their livelihood.
Job Details
Salary: $15.64 per hour.
Jib Details: Full Time
Full Job Description
Work Site Environment:
Outdoor

production

of

flowers

Wet/damp
Dusty
Hot
Cold/refrigerated
Work Setting:
Tasks:
crop

hoeing

Plant,

tend, and water your crops.

Gather

crops
Information on transportation and travel
You cater for your transportation and travel.
Work Conditions And Physical Capabilities
A quick-paced setting
Repeated activities
Managing large loads
requiring physical effort
detail-oriented Hand-eye coordination
the capacity to differentiate between colours
standing for a long time
Walking, Kneeling, bending, and crouching
Personal Suitability
Flexibility
Organized
Team player
Screening Questions
Are you available for the advertised start date?
Are you currently legally able to work in Canada?
Do you currently reside in proximity to the advertised location?
Source: Infoghmedia